2019-09-13 to 209-09-16
Sapporo
After all that cycling in the most rural areas our reward was some time off the bike going record shopping in Sapporo. The city is about 1.9 million people, so the biggest of Hokkaido by distance. Asahikawa, the second biggest one is only 350.000 people.
I quite like the town, which is layed out as grid, American style.
The main shopping and entertainment districts are the main station with its big stores like Daimaru, HMV, fancy food miles and tons of boutiques. This fades over south after Ōdōri Park and the clocktower into a nice shopping passage, where most of the record stores are located. Further south then is the red light district, with big discos and soap lands.
Allthough this seems overviewable in comparisment to Tokyo, it quite stretches. Quite like this town, closer to Osaka then Tokyo.
Within a city with so much to discover, days passed quite quickly, so unlike the days before in nature. The time in nature felt so pleasantly slow.
But now, big city, bright lights.
---
2019-09-13
Record shopping, first time
As we had arrived one day earlier than planned, our hostel was just temporary. So stored our luggage and went to Ōdōri park, as there was a big food festival happening during our stay.
Head a nice ramen for breakfast and went to the main station to get me a nice book on "city pop". Also asked at the tourist information for the best way to get to the airport. Big taxi to Chitose Airport which we needed is around 14.000¥ – just for the record.
I then left Tobi shopping at Daimaru and went to Beat records, second time. Such a superb store with a very friendly owner. Discovered loads of end 60s and early 70s funky Kayōkyoku. Because I bought so much, the owner realized that I was for more and went upstairs to get some more stuff from his living space. Such great stuff.
Record shopping and digging can be quite demanding, after hours of concentration, looking up catalogue numbers trying to identify the records – it's more than sure that you'll be mentally exhausted.
Picked up Tobi from another record store, went back to hostel and moved with all the records over to our new semi-private flat. When moving there, we realized it would be located deeply in the red light district, with a strange looking dance-club for young people beside next door to us. Don't get me wrong, Japanese red light districts are different to European ones, being way much more safer. Actually it's just a big entertainment district with clubs and a few "soap lands"
After we moved into the flat, chilled after all that shopping and showed of our hauls at each other. Then went for some beer from the Lawson, hanging around the streets. Meanwhile I had bended and broke Tobi's bicycle lock key, as he had given me that instead of the room key. Short fear of getting embarrassed at some TV special showing clips from the CCTV, with a stupid Gaijin messing around with some lock.
Succeeding solving this problem smartly, we went of for having something to eat. Quite late, but found a nice Izakaya and finally had some ray fins. But also tasty Gyōzas and Ika Wasabi, later one being my favorite at Izakayas side dish. おいしかった!
---
2019-09-14
Record shopping, second time
Lazy being we went for a tasty ramen restaurant down the street for breakfast. Had tasty Ebi Miso Ramen, meaning with loads of shrimp.
Today was the day totally dedicated for buying records and going out, so the soup served as a good base. Headed of east and digged all the stores up to the west, ending again at Beat records.
Normally this day of digging would have already been enough, but we yet wanted to go out to "Precious Hall" – a famous club with a renowned soundsystem. It's one of Derrick May's favorite club and the PA is approved by Disco-Connoisseur David Mancuso.
So after a little bit of slowing down at the flat we went again to our known Isakaya. Great food again.
"Precious Hall" is such a great location. Stylish interiour, extraordinary soundsystem and later the music turned toward Disco and live renditions of Manuel Göttschings E2-E4. Highlight was "Ain't no mountain high" – well, some thought I had had sometimes on the cycling trip part…
Crows back on the way home where taking over the now "oh so silent", city.
---
2019-09-15
Kitchenware? No, record shopping, third time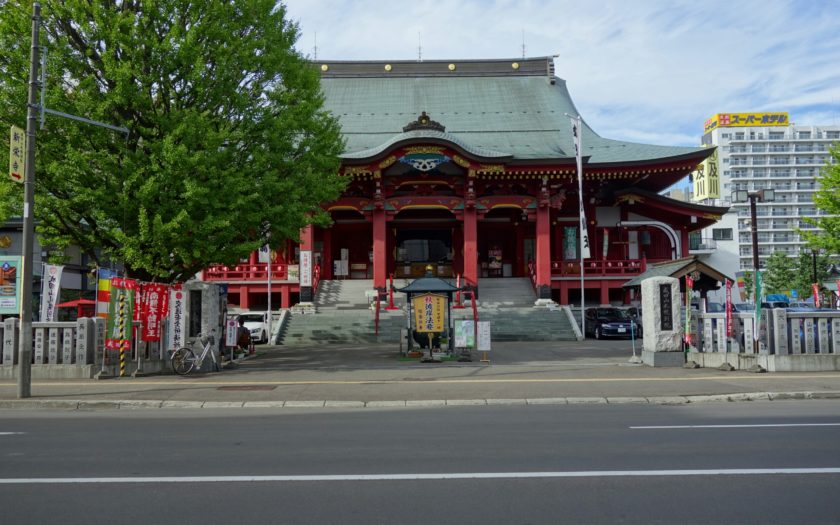 Latest start in the day obviously. Kitchenware and food shopping was todays topic. Got a tip from the owner of "Precious Hall", but weren't able to locate it. So just went to the big highstreet shops. Quite pricey and not really my taste.
A little depressed from not getting any new stuff for the kitchen went to another record store, Fresh Air instead. On the way to the store passed some LBGTQ demonstration, never came across this before in Japan.
Finally found a Kaji Meiko record I was looking for years to find at the store. Then again, slowing down at the flat, looking at old record covers.
I took a walk across the block, but when I returned Tobi was tired, so went out again for studying social life at the Konbini. At the big room disco next to our flat there had been a concert, leaving wasted young people lying around at our local Lawson.
Made friends with some young folk who didn't look to much wasted. Turned out to be quite cool guys. Talked a lot about Japanese society in comparison to german, demographics and our mutual prejudices.
Social studies at the Konbini…
---
2019-09-15
Last day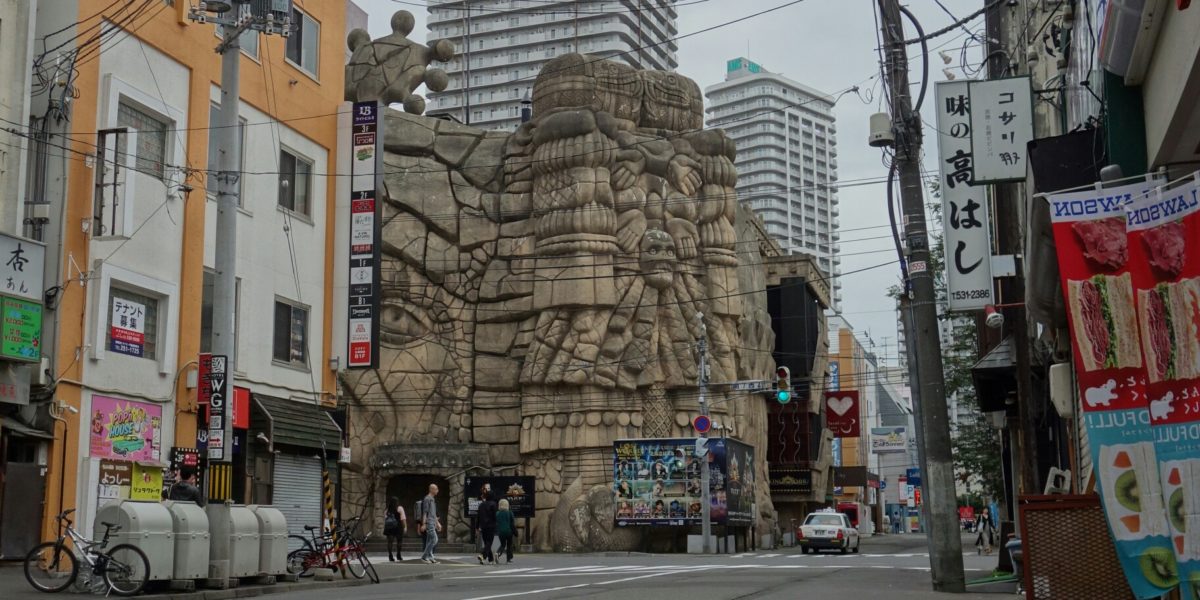 After a last breakfast at our local Lawson carried the luggage and all the records over to the public cycling parking lot we had our bicycles at. Then used the bicycles as a cheap donkey substitute to carry all that load over to our hotel, where we had stored our cardboard-boxes.
Dropped all the luggage and went for a last shopping tour by bike. Got myself some kimono from a very special place. Normally they rent very expensive kimonos to people for special occasions, but also sell casual ones for the summer.
Finally found my sources for basic food ingredients, so got loads of dried Konbu, Katsuobushi, Wakame and sea-weed salad.
Visited some very stylish tea shop, run by an 80 year old, speaking really good english. He offered me a cup of sencha in his dedicated tea corner. So nice. Brewed it in a unusual style, gave the cup to me and said "take all the time you want".
The tea corner was decorated in a traditional style, so relaxing.
I needed this for a last meetup with the owner of our favorite record shop. Picked up some nice city pop and disco records, meeting Tobi there again.
Then went to main station again (with paid bicycle parking lot, watched by a king human) to pick up the last food stuff.
Back at the hotel we disassembled our bicycles again in the sheltered parking lot, as it was raining outside. Packing and distributing luggage was tricky, with all those records bought. As this got quite late, went to a Izakaya around the corner for some last great food.
Went to bed for some 2hrs quick nap before getting picked up for leaving Sapporo.